Sustainability at our Artisans at work
Uncategorized
3 February 2022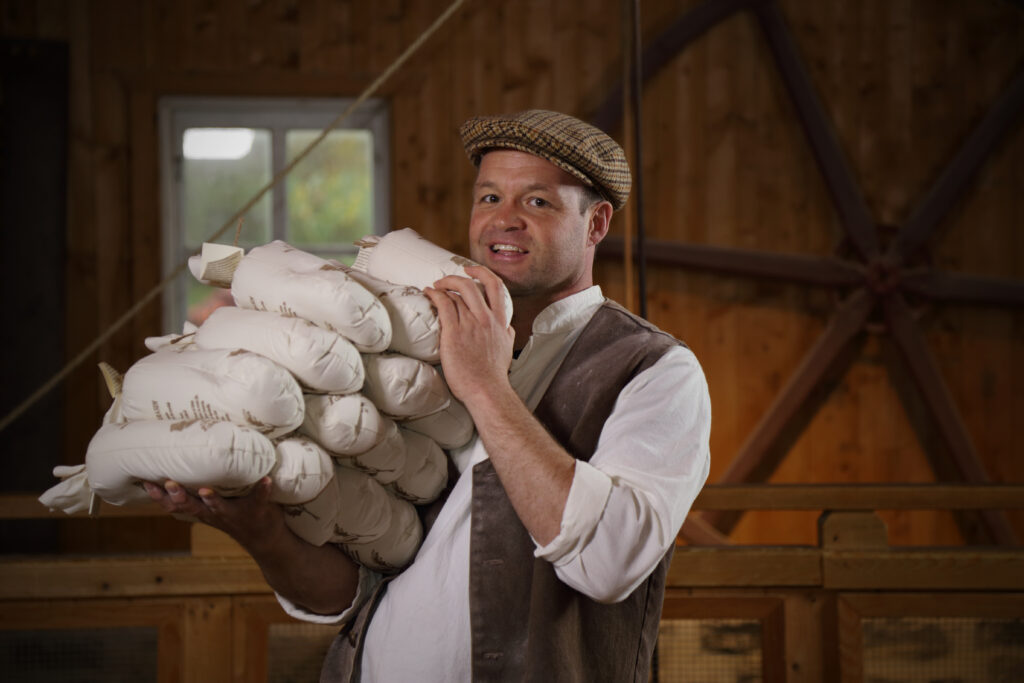 Sustainable development is in the air at the moment and in the soul of the Artisans at work. Many of the network's artisans are involved on a daily basis and take concrete action to reduce their impact on our beautiful blue planet. This is the case of the Moulins de L'Isle-aux-Coudres, Flour Milling ÉCONOMUSÉE® located in the Charlevoix region.
Les Moulins de L'Isle-aux-Coudres is an organisation intrinsically linked to the environment and to the practices of yesteryear. Indeed, two mills are present on the site, water and wind, operating in the traditional way, allowing buckwheat to be ground into flour. Imagine yourself two centuries ago, with the mills as the only means of producing the flour needed to prepare the food of the time. This is the story of a strong heritage that you will discover when you visit the ECONOMUSEE® and its team, but it is also a place that is part of sustainable tourism by producing buckwheat hulls as its only waste product.
What do the mills do with the remains of these grains? They recycle them.
Buckwheat hulls, which are not edible, are recycled in several ways at the mills. First of all, they are used to make excellent quality pillows. You can buy them ready-made on the spot, or buy a big bag of bark with instructions for making your own pillow (a fun manual activity that can be done with the whole family). They can also be used as mulch in gardens to control "weeds", or as rabbit bedding.
The bark used for products sold on the spot (pillow), and the bags of bark, the organization does not throw away any more. In this sense, the Moulins de L'Isle-aux-Coudres are moving towards zero waste! Moreover, the recycling process leads to an almost complete reduction of waste and the use of mills without fossil fuels, which is what we call a good thing for the planet!
This is an example of what a commitment to sustainable development can look like in an Artisans à l'œuvre company today. What will sustainable development look like in the future?