Spotlight on the Artisans at work in the Salut Bonjour Québec
Uncategorized
4 October 2021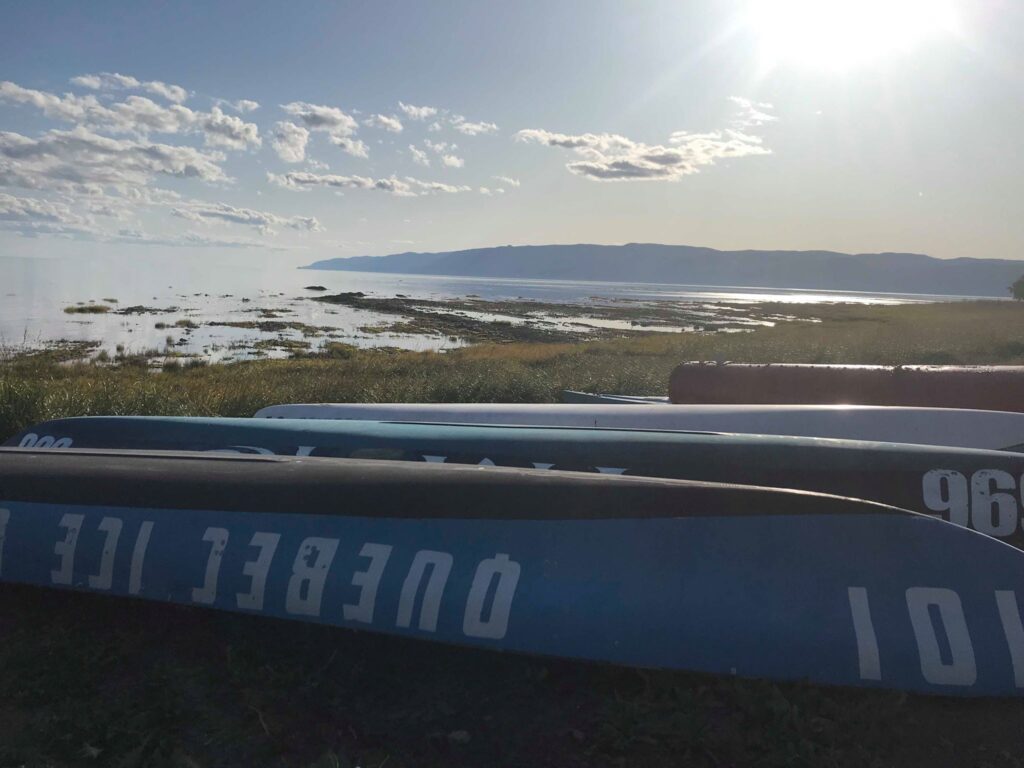 On September 25th, on the program Salut Bonjour Québec, Guillaume Duranceau-Thibert highlighted our network of Artisans à l'oeuvre and in particular those in the Charlevoix region.
See the video at the bottom of the page.
Under the magnifying glass of Guillaume, three craftsmen are presented to you:
Paper making ÉCONOMUSÉE®,La Papeterie Saint-Gilles : Founded in 1965, the Papeterie manufactures handmade cotton-based paper in Charlevoix using an ancestral method. It is the first ECONOMUSEUM created by the Artisans at work.
HERITAGE SPACE Ice Canoe, Les Traverseux : This is the first HERITAGE SPACE of the Artisans à l'œuvre network. An essential place where the island's maritime history is shared with you while respecting those who have left their mark.
Oil making ÉCONOMUSÉE® , Le Centre de l'Émeu de Charlevoix : Raymonde Tremblay, a visionary craftswoman who processes emu on site. A family business that will teach you the properties of emu oil.
These three artisans are part of the Artisans at work ok Quebec network, which now has more than forty members in the province. These artisans-entrepreneurs are also present in Alberta, British Columbia, Saskatchewan, the Atlantic Provinces, but also internationally!
Come and discover all our Artisans at work and their exceptional skills!
A reminder of what the Artisans at Work experience is 
Artisans at work is an international network of artisan-entrepreneurs with unique know-how or traditional practices, passed down from generation to generation, in the craft and bio-food sectors. In Quebec, there are 47 Artisans à l'oeuvre, all grouped under 6 different distinctive experiential tourism concepts: ECONOMUSEE®, HERITAGE SPACE, CULINARY SPACE, WORKSHOP and DESTINATION.
The mission of Artisans at Work :
– Promote the know-how of artisans
– To preserve the intangible heritage that carries traditions and contributes to cultural diversity
– Contribute to the sustainability of the craftsmen
– Encourage responsible and sustainable tourism
Benefits for visitors :
-Meet a passionate artisan with the promise of a human encounter and enjoy an authentic and unique experience that awakens all the senses
– Discover local know-how and learn about the heritage of our regions through an enriching experience
– Support sustainable tourism by buying quality, locally made products .