Artisans at Work, Atlantic Network 2/2
Uncategorized
28 June 2022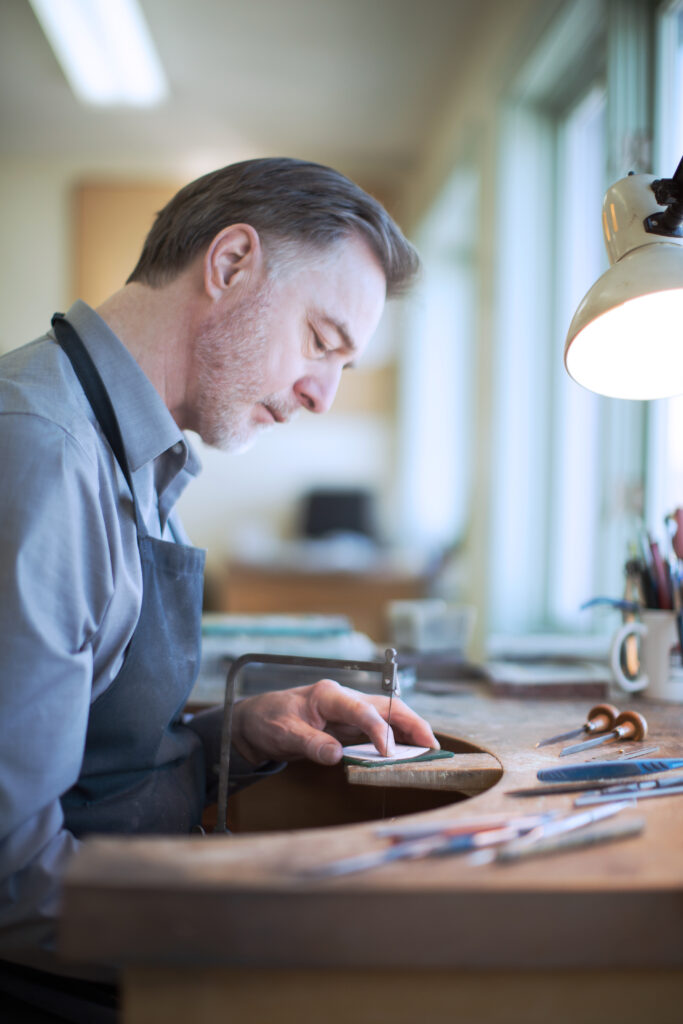 The Atlantic Artisans at work network was created in 1997, with the creation of the first économusée as a pilot project. Over time, the network has grown to include 12 members in the bio-food and craft sectors. These artisans, located in the four Atlantic provinces of New Brunswick, Nova Scotia, Prince Edward Island and Newfoundland and Labrador, form a beautiful family, linked by their know-how, their desire to share their lives and the passion that drives them.
Let's talk about the arts and crafts artisans.
Pewter in all its splendor!
The Amos Pewter artisans are so excited to welcome the world back to their doorstep! They love to hear your stories and to share theirs with you. On your visit to one of their shops, the artisans will enthusiastically share with you their knowledge of traditional pewter-smithing. Discover the know-how from initial design concept to finished product, wowing you with the change that occurs when hot, free-flowing molten pewter is poured from the melting pot into a mold. Hands-on kits are available so you can experience the touch of pewter as you smooth edges and polish the surfaces to finish your own pewter sea treasure. An exclusive offering to cruise ship passengers is our experience package which lets visitors step into the world of the designer as they learn how to transfer the designer's sketch into wax and then carve the wax, comparing it to the casting and then hand-finishing their keepsake to take home, leaving not just with a hand-crafted product but with a lasting memory and a newfound appreciation of the artisanal process.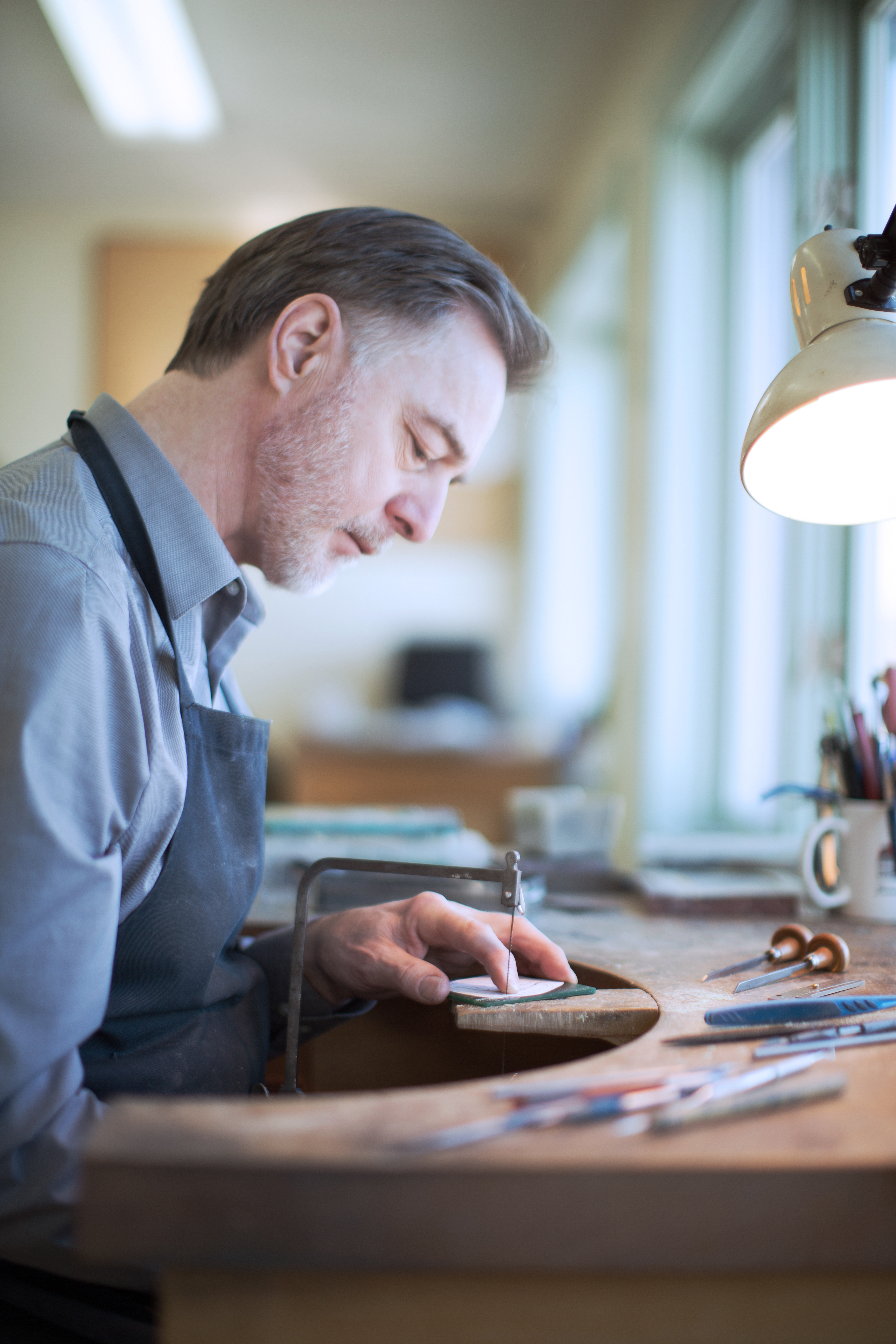 Talented woodworkers
Despite the current world events, the company has continued to make lots and lots of sawdust at the woodworking shop at the Barn in Bloomfield. Come to meet the woodworkers that produce fine craft, fine furniture and fine cabinetry. Their 120-year-old barn houses our wood shop as well as their retail space. Visitors are welcome Monday to Saturday, coming through the door and the first thing that hits you is the wonderful smell of milled wood.
The artisan hopes to inspire new and upcoming woodworkers as well as offer exceptional wooden products for sale. They carry a unique variety of wooden craft, furniture and cabinetry and would love to discus custom wood projects that you may be looking to have made.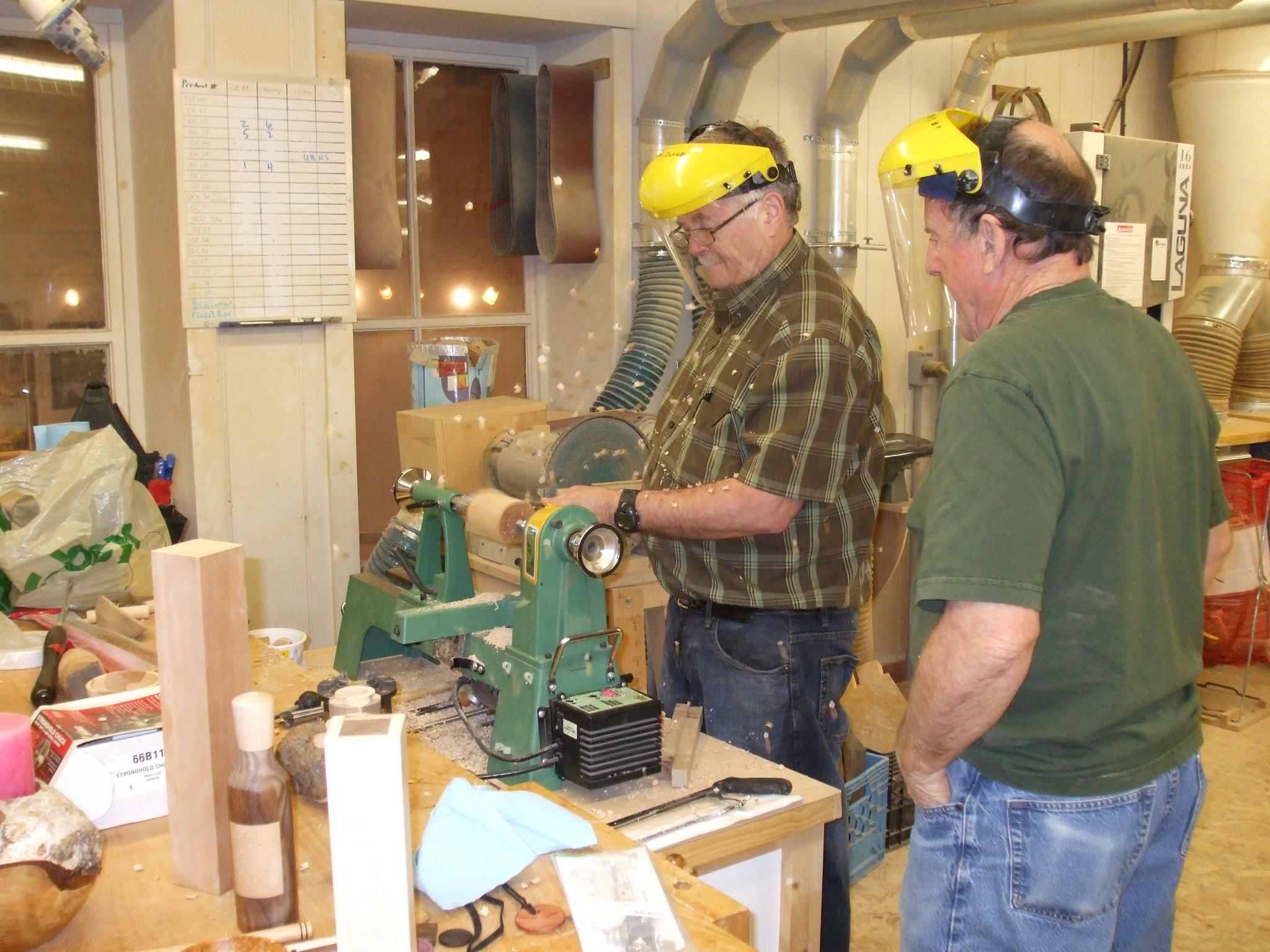 Newfoundland's natural history right before your eyes!
Inspired by the natural history of Newfoundland and Labrador, their practice, aesthetic and studio philosophy are firmly rooted in the Arts and Craft movement. Michael works in metal, creating hand-forged knives and fine silver jewellery adorned with wood and local semi-precious stones. With an emphasis on hand embroidery and natural dyeing, Susan creates textiles adorned with silk, wool and local materials.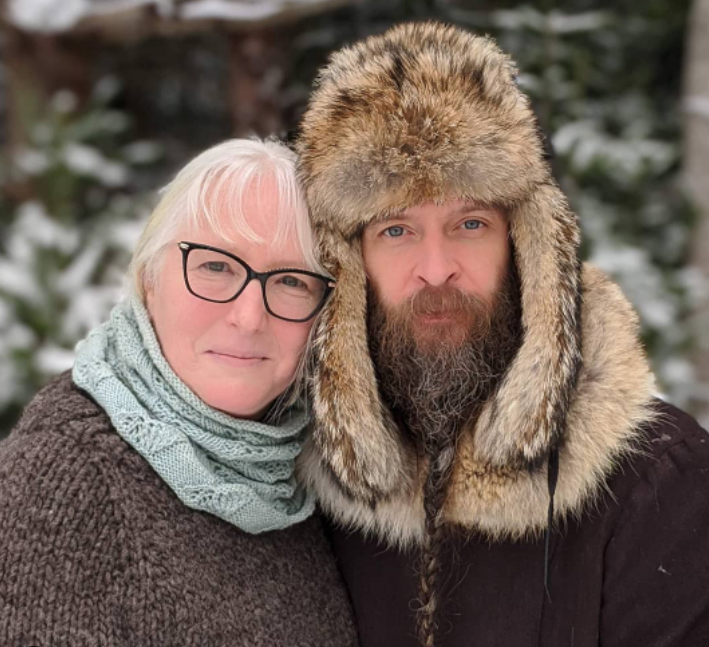 A memorable shopping experience
The Studio had its humble beginnings in 2018 in a converted shed transformed to provide a comfortable and unique shopping experience. The artisans have been practising their craft for many, many years and are truly passionate about it. The artisans are dedicated to providing you with the finest quality indigenous products handcrafted in Labrador. Come meet them and learn their craft.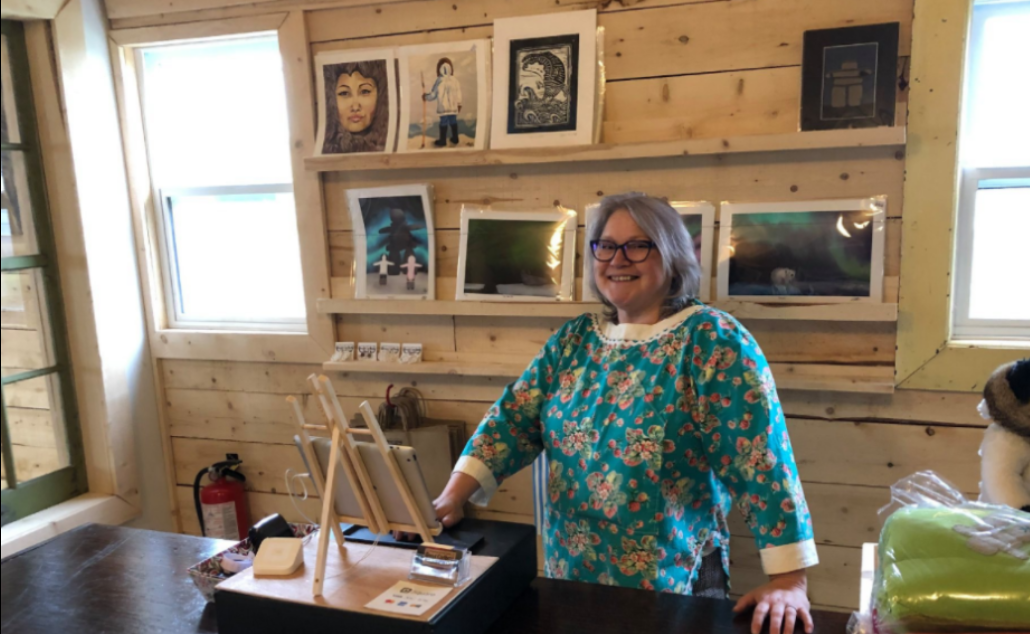 Meeting with the rich tradition of the ancient local fishermen
The ÉCONOMUSÉE® was created to provide a place for local artisans to make and sell their crafts. The name comes from a set of Newfoundland words that classified fishermen as either "livyers"—those who lived in the places where they fished and as "stationers"—those who migrated with the fishery. Thus, the Livyers' lot shows the fate of the fishermen who lived in the Placentia West area. Its main purpose is to preserve the skills and traditions by which they made their living here. These include the craft skills by which people used and reused what little they had to produce warmth and beauty for themselves and their homes. Discover all the secrets of making textile objects and clothing, from the choice of wool, to the making of the patterns, to its final form.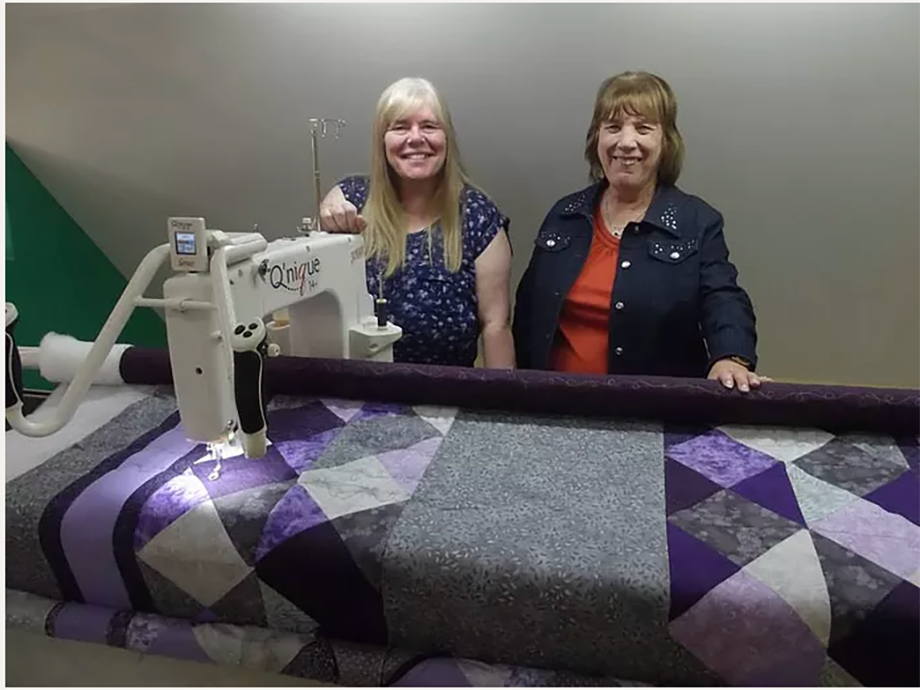 Tree Line Fine Craft/NL Fibrr Mill
A meeting filled with warmth!
Tree Line Fine Craft/NL Fibre Millis a weaving studio and craft shop located in the beautiful town of Bonavista, Newfoundland. When you visit Tree Line Fine Craft/NL Fibre Millis a weaving studio , you will often find Morgaine creating unique specialty items in her studio. She creates cushions and throws for the home as well as scarves and shawls to keep you warm and cozy, especially needed in the harsh Newfoundland elements.
Carefully organized, the shop offers visitors a selection of crafts from other Newfoundland artisans. Meet the weavers to learn more about their craft and skills