Quebec's ice canoeing heritage at our Artisans at Work
Uncategorized
4 February 2022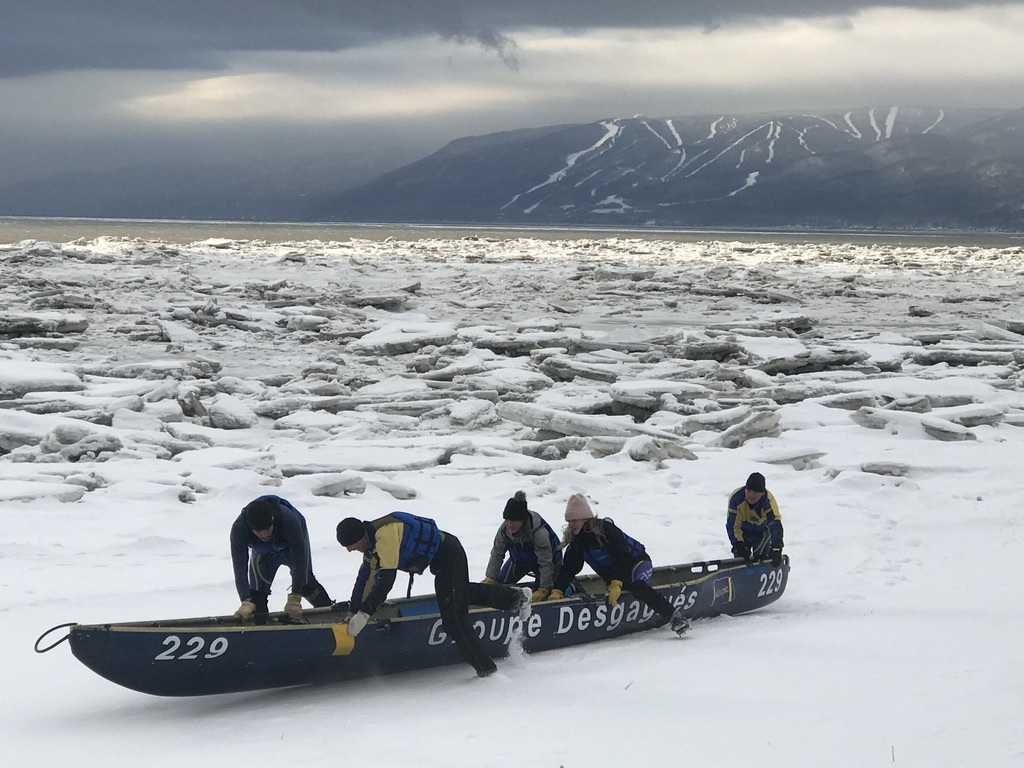 Have you ever walked along the St. Lawrence River in Quebec City during the winter? If so, you may have witnessed the spectacle of men and women pushing ice canoes on the frozen river! This original and surprising activity, perpetrated by these sportsmen who tame the cold, breaks the calm atmosphere of the river during the whole season.
Ice canoeing is a unique Quebec sport that has existed since the 17th century. What is now a sport was first a need for men to cross the St. Lawrence in winter, between Quebec City and Lévis. The locals would gather in crews of five each day to carry mail and food, to ferry lumberjacks across, or in case of emergency and illness. The fact is that there is no other place where a river is so wide and does not freeze completely between its banks in winter. The winter temperatures create huge chunks of ice that waltz with the tides. It is these tides that change the direction of the river's flow several times a day, and bring all the magic and challenge of the ice canoeing experience.
The crossing between the two shores alone represents the courage and daring shown by those known as "les Traverseux" who sought to reach the other side of the river. It goes without saying that in the face of the extreme cold and storms that Quebec is known for, the bravery of the crews had to overcome their fear.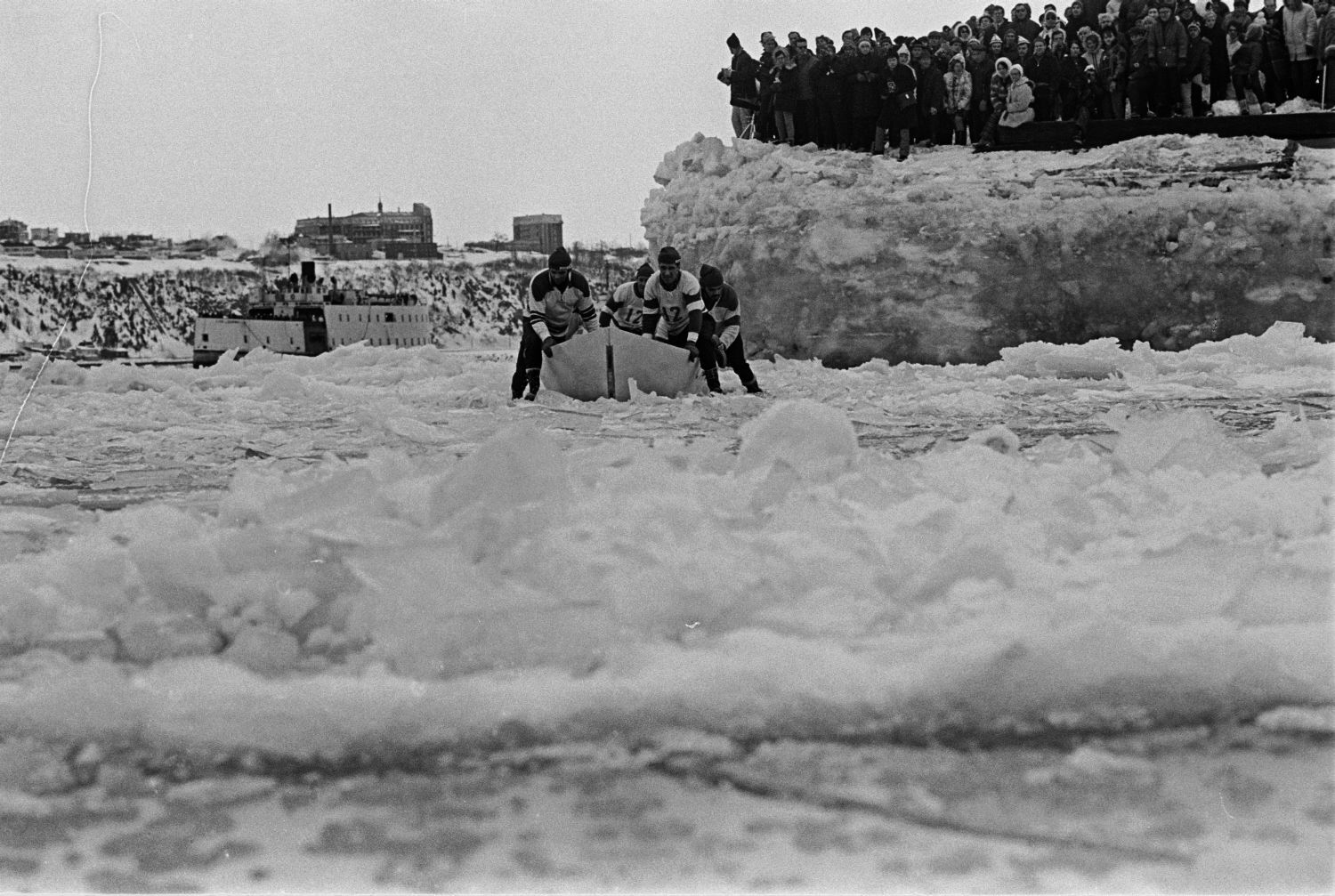 Gradually, this need was transformed into a leisure activity with the arrival of steamboats, and in 1931, the first sport ice canoe race was held. Today, this discipline is a real spectacle for all visitors to the Québec Winter Carnival.
Despite the effort involved, this activity is not only for the most athletic. So get off the beaten track and try the unique experience of joining a crew: the air on your face, the chunks of ice cracking under your feet and under the canoe, the polar landscape, and the dynamic crew will make you feel alive, and will take you back a few centuries.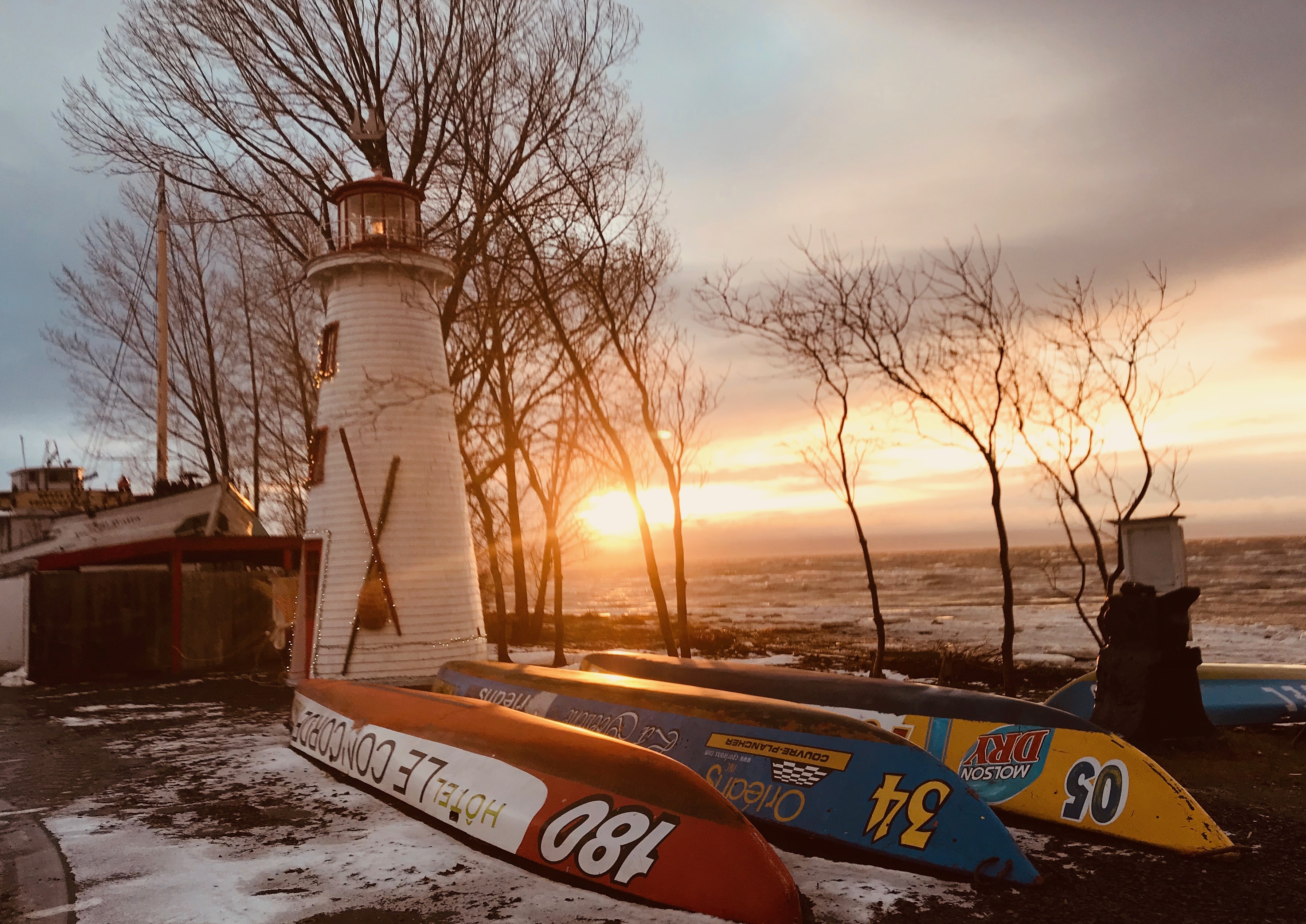 Does the canoe intrigue you, call you? Come and live this exceptional experience by meeting Anie, daughter of a captain and wife of a canoeist, at the Canot à glace Québec and his HERITAGE SPACE Ice Canoe in L'Isle-aux-Coudres. She will teach you all about the history of this Quebec cultural heritage and more.