Sugar time, a tradition that invites itself to our Artisans at work
Uncategorized
28 February 2022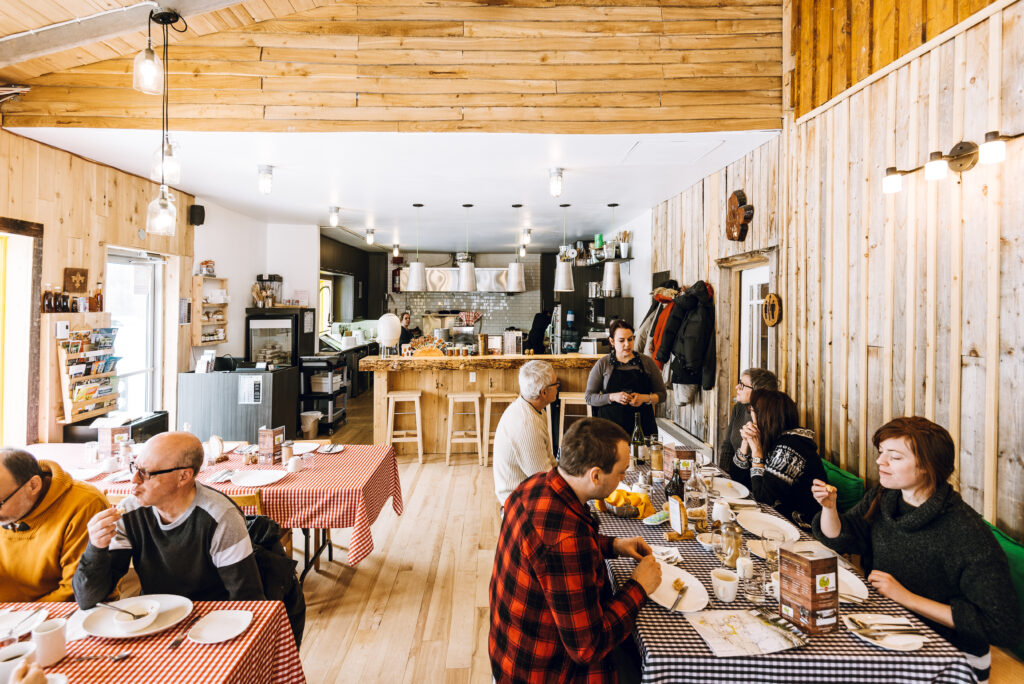 At the beginning of spring in Quebec, there is a very special time that awakens the child in every Quebecer: the sugar time.
It's a time when everyone enjoys the delicious maple products. To have an excellent sugar season, there is an INCONTOURABLE recipe:
2 cups maple syrup
1 cup of snow (powdered for more fun)
½ cup of family members
½ cup of friends
1 large pinch of joy
Mix it all together, bake it and you're done!
This time of year makes for memorable memories. Who has never succumbed to the magic of taffy on snow? Who hasn't said to themselves: "Maybe the slice of maple syrup pie wasn't necessary…"?
When Quebecers are asked what they think of when they hear the word "sugaring-off season", certain words inevitably come to mind: conviviality, family, gathering, sharing and tradition.
It's a time that unites, brings people together and unites them. It is also a tradition that has been recognised since 2021 by Quebec Government as part of the intangible heritage. A real international spotlight on this Quebec tradition.
Despite two particular years, maple syrup producers are on a roll, and they have succeeded in keeping their tradition alive in an innovative way. The creation of« My Sugar Shack  » is further proof (if any were needed) of the resilience of the artisans. Thanks to this initiative, today anyone can order a meal, a box, or maple products to be picked up or delivered to their home from the sugar shack of their choice. Even better, a concert is broadcast on the "My sugar shack" platform to awaken all the senses to this unique period of the sugaring-off season.
Our artisan at work Le Bistreau d'érable, CULINARY SPACE – Sugar Shack is participating in this initiative and invites you to come and discover its traditional products and to live this unmissable experience.
Support your maple syrup producers and your local traditions!